August is always full with trying to squeeze in the last of our summer fun. 
This August might have been one of our craziest yet.
Bowling at BYU with the Rensinks.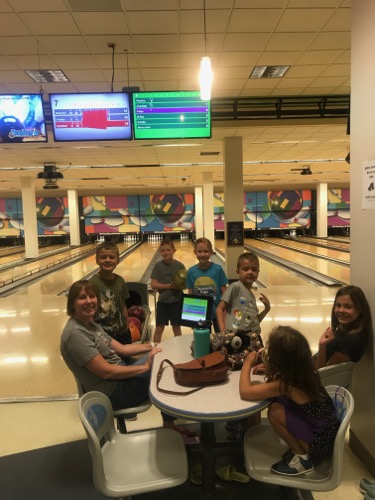 Pool Days with old neighbors. 

Macey planned a late night for some friends.  


Water balloons on the tramp. 

Miles decided he needed to earn some Money, so a lot of his August was spent weeding at neighbors' houses. 
Constant neighborhood chaos. 

And I snapped this pic of Ruby and her bff Reagan at church, it's rare to catch them so calm and in clean clothes and with their hair done.  
and then sometimes this sign goes up because I need a break from the chaos and constant running in and out of the house.  :)

And just need to soak up the laziness of summer days in my AC.

and enjoy this cuteness.  
#momhike is still going strong to help me deal and better enjoy all of the above. 
We even got out with some neighbor friends without kids to enjoy some soccer and good food. 

A highlight of the month was having Paul's parents come into town.
We got to watch Macey's performance of Beauty and the Beast at The Scera Shell, where she was a fork.
We went fishing and caught way too many fish.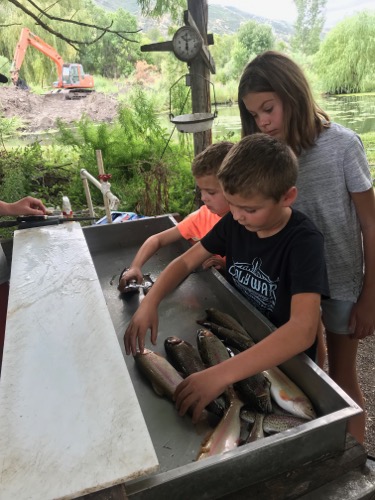 And then the main event was celebrating Navasard Day with lots of friends.
It's the ancient Armenian New Year, for those few readers that aren't familiar with the popular holiday.
Usually we just celebrate Navasard Day with our little family by going somewhere fun and eating food.  But, this year we decided to share the magic of Navasard Day with some of our friends, since we now have our very own backyard.  
We had lots of good food (Cubby's and Chickfila)
An amazing balloon lady.
Blow-up water slides
Shave Ice 

it was pretty much the kids best day ever and they could not stop thanking us for weeks after.  Made all the chaos and planning worth it.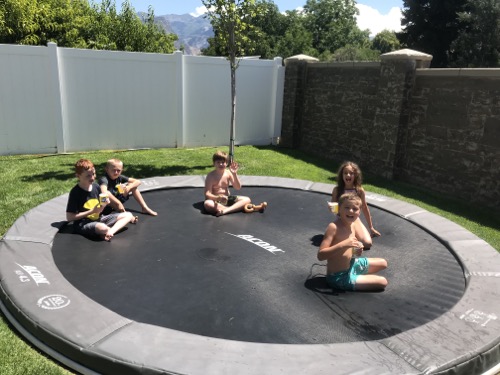 It was the first time I wished our backyard was bigger so we could of invited more of our friends!!
Even post party wasn't too bad.  Nothing like a good competition of seeing who can lay in a trough of ice the longest.  Who says kids can't entertain themselves now days? 

Then Paul and I were off to Disney World to celebrate our 16th anniversary.  
Holly was left in charge of our sweet perfect children while we were gone. 
The day of our actual anniversary we did Magic Kingdom.  And it might have been one of my most favorite days of all time. 

We rode lots of rides, ate lots of good food, reminisced about the last 17 years together, stood in lots of lines, laughed, sweated, and watched lots of parents wrestle with crying children. :) 

Pure Bliss.  

My favorite rides of the day were The 7 dwarfs mine train, splash mountain, and space mountain

We were trying to make a heart with our arms, we did not nail it.  


We even got stuck in a rain storm while waiting in a very long ride for Ariel, but it was no big deal when you don't have 4 whining children with you.  We threw our ponchos on and continued on our way.  

We ended the night with reservations to eat unlimited dessert and watch the amazing fireworks from The Terrace in Tomorrowland.  A perfect end to a perfect day.  
Day 2 we did Animal Kingdom and Hollywood.  
Pandora did not disappoint and was just insane to look at.  
Avatar Flight of Passage was amazing and I did not stop smiling the entire time.  
My next favorite ride was Expedition Everest. 

And the Safari tour was just crazy, could't believe we were still in Disney World.  

We headed to Hollywood for the late afternoon and evening.  Not my favorite park, but the Aerosmith Roller Coaster, Tower of Terror and our dinner reservation did make our time worth it.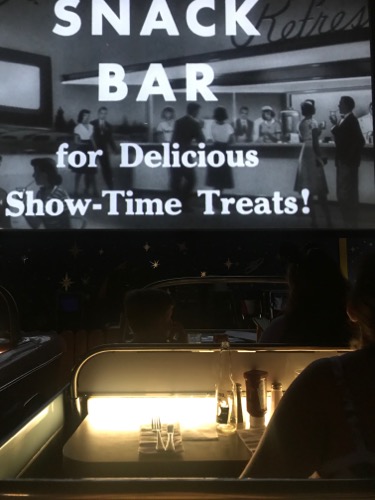 Then we headed back home just in time for the first day of school.